Product Introduction:
PT-TCVD1600-L80LB3 is a CE-certified three-temperature zone tube furnace CVD system. The diameter of the furnace tube is 80mm. The vacuum pump adopts a double-rotary mechanical pump, and the gas mixing system is a 4-way mass gas mixing system. The working temperature of this furnace can reach 1600℃, and the vacuum degree can reach 10pa.Belongs to a type of CVD system furnace.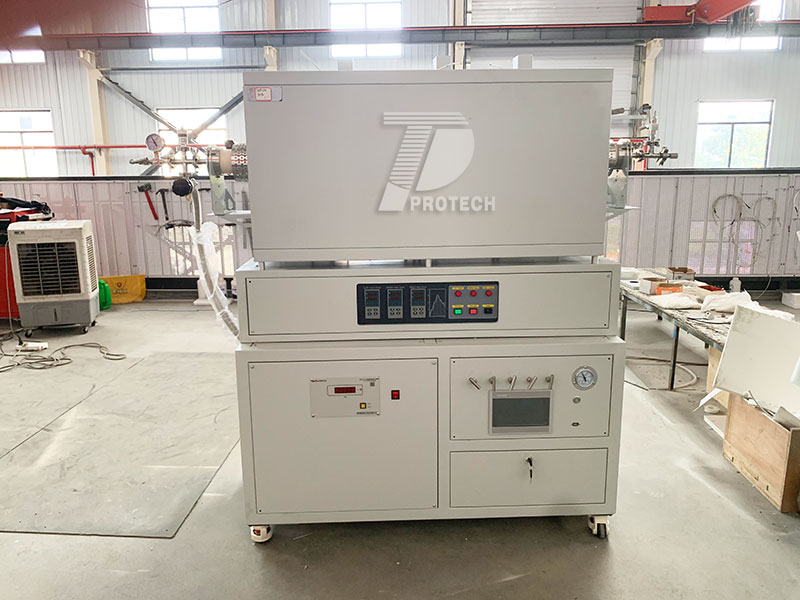 Actual photo of the 3-temperature zone tube CVD system

Product advantages:
1. The heating element is made of high-quality MoSi2, and the furnace is made of ceramic fiber material, which has good thermal insulation performance, durability, high tensile strength, no miscellaneous balls, high purity, and energy-saving effect is obviously better than that of domestic fiber materials.
2. Over temperature alarm and power off, leakage protection, safe and reliable operation.
3. Independent temperature controller. 30-level programmable temperature.

Technical parameters:
Heating System(Tube Furnace)

Max. temperature

1700 ℃

Working temperature

1600℃

Display

LED display

Tube size

80mm(OD)

Tube Material

High Quality alumina tube

Hot zone length

220+220+220mm(There will be a gap between each zones)

Heating Element

MoSi2

Heating rate

0-5℃/min

Temperature control

● PID automatic control via SCR (Silicon Controlled Rectifier) power control with phase angle fired, current limiting resistor.
● 30 programmable segments for precise control of heating rate, cooling rate and dwell time.
● Built in PID Auto-Tune function with overheating & broken thermocouple broken protection.
● Over temperature protection and alarm allows for operation without attendant.

Thermocouple

3pcs thermocouple(Both measurement & temperature control function) located in the middle of the each hot zones(out side the tube)

1pcs thermocouple(Only measure the temperature) located inside the tube.

Temperature accuracy

±1℃

Furnace structure

Double layer steel casing with dual cooling fan, temperature of furnace shell below 60 oC.

Non-Splitable door design.

Vacuum Flange

Stainless Steel vacuum flange with valve.

Working voltage

220V 50Hz

Max. Power

6KW

Gas System

4 Channel Mass Flow Meter

Four precision mass flow meters :
MFC 1: Gas flow range from 0~100 sccm
MFC 2: Control range from 0~200 sccm
MFC3: Control range from 0-500sccm
MFC4: Control range from 0~200 sccm
(or according to your requirement)
One gas mixing tank is installed on bottom case with liquid release valve
4 stainless steel needle valves is installed on left side of bottom case to control 4 type gases mixing.
Vacuum Pump +Vacuum Gauge System

Vacuum Pump+Vacuum Gauge

Equipped with rotary vane pump which makes the vacuum Rate can reach 10Pa(Cool State)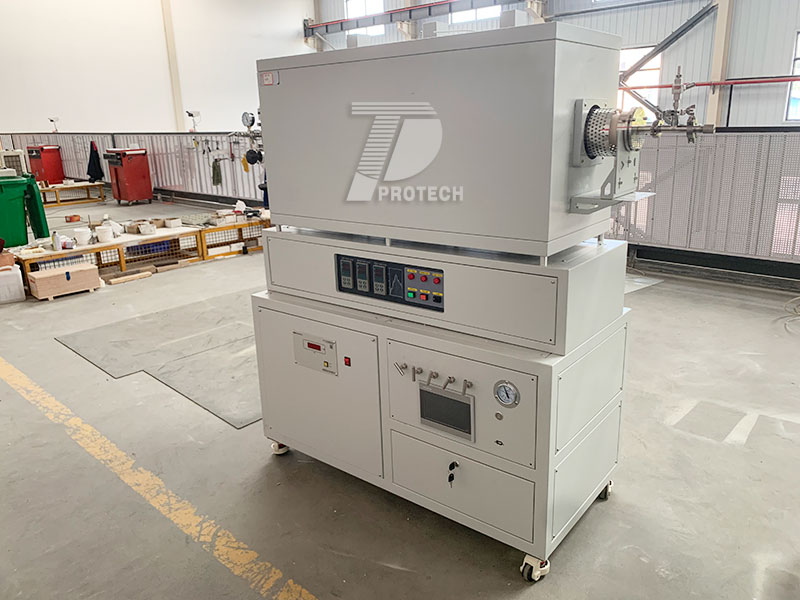 Actual photo of the 3-temperature zone tube CVD system
Transaction process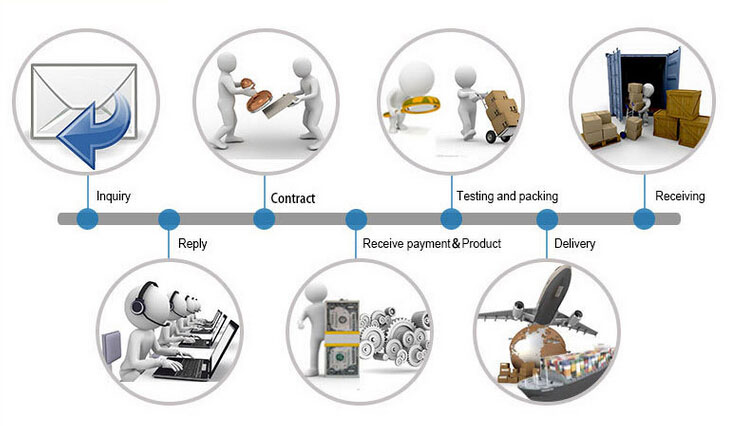 After-sales Service
1.We provide one year warranty for our equipment (Except the quick-wear part),Equipment damage or malfunction during the guarantee period due to equipment quality reasons, all be free maintenance.After the warranty expires, still offer lifetime and high quality service.
2.In case of failure in the process of equipment used, our company will make a deal as soon as possible, to ensure the normal operation of equipment.
3.Our company provide free equipment operation training and simple troubleshooting and maintenance training.
4.My company's technical staff can provide door-to-door service (product installation, debugging, maintenance, technical advice and instructions, etc.).
5.Our company provides transport services, packaging are carried out in accordance with the safety standard packing.Random complete technical data (user manual, maintenance manuals, relevant materials and accessories, random tools, etc.).
6.All the equipment has the CE certificate.
 Contact US