Model:PT-A1700-8L
Description:PT-A1700-8L high temperature atmosphere furnace is mainly used in college laboratories, industrial and mining enterprise laboratories, for chemical analysis, physical measurement and sintering and dissolution of metals, ceramics, etc., used in electronic components, powder metallurgy, magnetic materials, quartz materials and other products It can also be used for heat treatment of other materials etc. The furnace body adopts a double-layer furnace shell structure, high-performance heat insulation material, and is equipped with a cooling fan, so that the surface temperature of the furnace body is low, and the energy saving is 60% compared with ordinary furnaces. The furnace door and furnace top are sealed with high-temperature silicone rubber, which can be pre-evacuated and can be fed with various inert gases.
Transaction process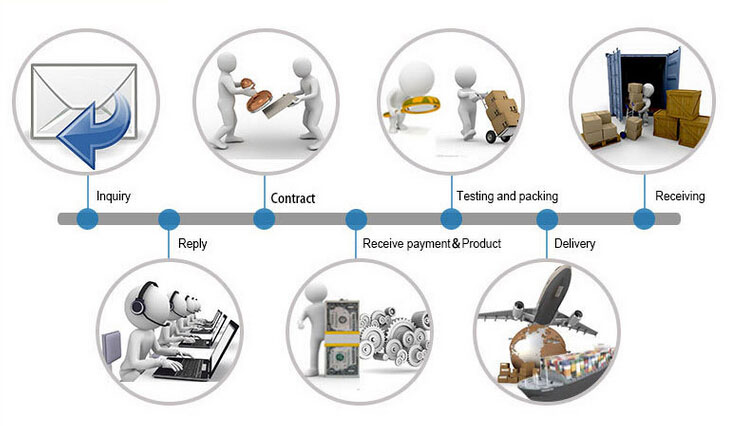 After-sales Service
1.We provide one year warranty for our equipment (Except the quick-wear part),Equipment damage or malfunction during the guarantee period due to equipment quality reasons, all be free maintenance.After the warranty expires, still offer lifetime and high quality service.
2.In case of failure in the process of equipment used, our company will make a deal as soon as possible, to ensure the normal operation of equipment.
3.Our company provide free equipment operation training and simple troubleshooting and maintenance training.
4.My company's technical staff can provide door-to-door service (product installation, debugging, maintenance, technical advice and instructions, etc.).
5.Our company provides transport services, packaging are carried out in accordance with the safety standard packing.Random complete technical data (user manual, maintenance manuals, relevant materials and accessories, random tools, etc.).
6.All the equipment has the CE certificate.
 Contact US