Desktop High Speed Vibrating Ball Mill with 50mL Alumina Jar , 2 Years Warranty -
Model: MSK-SFM-3
Description:MSK-SFM-3 (Updated since 7/17/13) is a compact high speed vibrating ball mill for making small quantity of powder samples at easy and fast with improved vibration design. It has higher impact energy created by three dimensional movement, e.g. rotation, vibration and oscillation with frequency up to 1200 cycles per minute withtwo year warranty. The MSK-SFM-3 can be used in either dry or wet method to mill materials and mix all kinds of solids, suspended liquids, and pastes with different sizes and materials. It is an ideal choice to make small quantity sample in material and chemical research laboratories.
Transaction process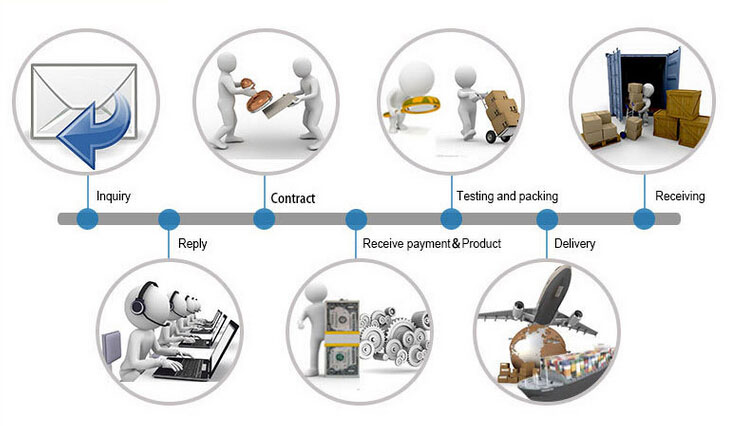 After-sales Service
1.We provide one year warranty for our equipment (Except the quick-wear part),Equipment damage or malfunction during the guarantee period due to equipment quality reasons, all be free maintenance.After the warranty expires, still offer lifetime and high quality service.
2.In case of failure in the process of equipment used, our company will make a deal as soon as possible, to ensure the normal operation of equipment.
3.Our company provide free equipment operation training and simple troubleshooting and maintenance training.
4.My company's technical staff can provide door-to-door service (product installation, debugging, maintenance, technical advice and instructions, etc.).
5.Our company provides transport services, packaging are carried out in accordance with the safety standard packing.Random complete technical data (user manual, maintenance manuals, relevant materials and accessories, random tools, etc.).
6.All the equipment has the CE certificate.
 Contact US