Precision Wire Saw with Sample Stage and Diamond Wire - 4" Dia. Max. Sectioning Capability -
Model:STX-402
Description:STX-402 is a CE certified precision diamond wire saw. It is designed to provide smooth cutting or slicing for all kinds of materials, especially for very brittle crystals, such as SrTiO3, ZnO, LiNbO3 and GaAs etc. It cuts crystal by a diamond impregnated wire (0.28 mm diameter) which moves repeatedly backwards and forwards with automatic controller. It is equipped with a sample holder with three angles adjustable. Cutting program can by set up by " touch screen " on Color LCD to set up wire speed, cutting speed, slicing diameter and thickness. Built in optical sensor to monitor wire bending which will stop feeding if diamond wire loses tension or breaks. EQ-STX-402 is an ideal cutting tool for your R&D and laboratory of crystal and ceramic.
Transaction process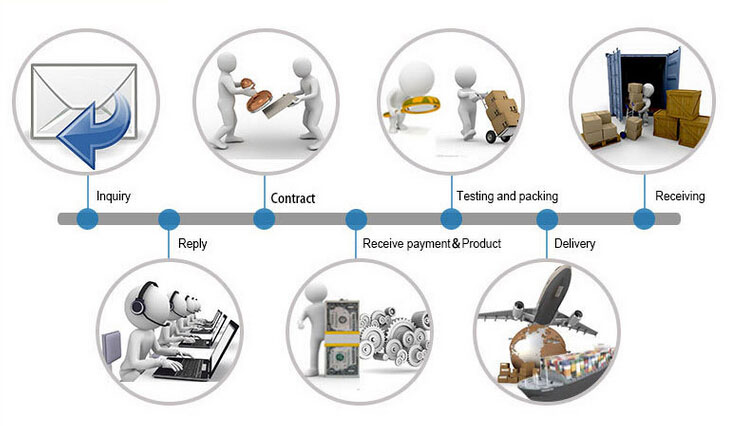 After-sales Service
1.We provide one year warranty for our equipment (Except the quick-wear part),Equipment damage or malfunction during the guarantee period due to equipment quality reasons, all be free maintenance.After the warranty expires, still offer lifetime and high quality service.
2.In case of failure in the process of equipment used, our company will make a deal as soon as possible, to ensure the normal operation of equipment.
3.Our company provide free equipment operation training and simple troubleshooting and maintenance training.
4.My company's technical staff can provide door-to-door service (product installation, debugging, maintenance, technical advice and instructions, etc.).
5.Our company provides transport services, packaging are carried out in accordance with the safety standard packing.Random complete technical data (user manual, maintenance manuals, relevant materials and accessories, random tools, etc.).
6.All the equipment has the CE certificate.
 Contact US