Max. Nominal Pressure
600 kN
Max. Stroke
40 mm
Max. cutting thickness
200 microns
Hole Diam. for upper mold insert
12 mm
Cutting Dies
Four sets of cutting dies (15, 19, 20, and 24mm ) are included in standard package:


15mm (for electrode discs of CR20xx series coin cell cases
19mm (for electrode discs of CR20xx series coin cell cases and CR2325 negative side cases)
20mm (for electrode discs of CR2450 cell cases,CR2325 positive side cases, and separator discs of CR20xx series coin cell cases)
24mm (for electrode and separator discs of CR24xx series)

Optional sizes available in 10, 12, 12.7 (1/2''), 16, 18mm diameter at extra cost.

Product Dimensions
230mm(L) x 190mm(W) x 450mm(H)
Compliance
CE Certified
Warranty

One year limited manufacture warranty with lifetime support

(*Rusted and damaged parts due to improper storage condition or maintenance are not covered by warranty)
Application Notes

If you are going to make CR2016, CR2025 or/and CR2032 coin cell batteries, you will need at least three cutting dies:

15mm (for negative side case, which is 16.5mm in diameter)
19mm (for positive side case, which is 20mm in diameter)
20 mm (for separator to fully separate the electrodes in both negative and positive cases)

For CR2450 coin cell, a 20mm cutting die can be used for cutting electrode discs and the 24mm cutting die for either electrode or separator discs.

24 mm (for electrode and separator discs in CR24+ series or depending on customer's requirement)

For cutting seperator films, it is necessary to use transparent file covers to sandwitch the film prior to cutting. This setup will stiffen up the film for ensuring smooth cuts on the edges of the disc.
 Transaction process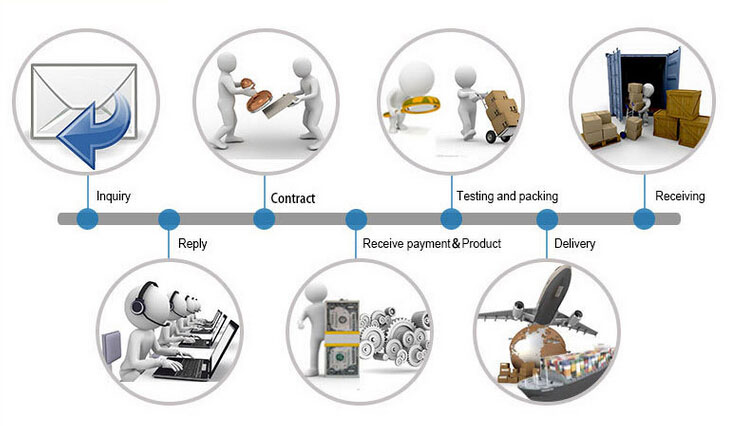 After-sales Service
1.We provide one year warranty for our equipment (Except the quick-wear part),Equipment damage or malfunction during the guarantee period due to equipment quality reasons, all be free maintenance.After the warranty expires, still offer lifetime and high quality service.
2.In case of failure in the process of equipment used, our company will make a deal as soon as possible, to ensure the normal operation of equipment.
3.Our company provide free equipment operation training and simple troubleshooting and maintenance training.
4.My company's technical staff can provide door-to-door service (product installation, debugging, maintenance, technical advice and instructions, etc.).
5.Our company provides transport services, packaging are carried out in accordance with the safety standard packing.Random complete technical data (user manual, maintenance manuals, relevant materials and accessories, random tools, etc.).
6.All the equipment has the CE certificate.
 Contact US