Mini (3") Automatic Grinder/ Polisher with Complete Accessories -
Model:EQ-Unipol-300
Description:EQ-Unipol-300 is an automatic mini-grinder / polisher for preparing TEM, metallographic samples in a single mount. The machine equips with many advanced features, such as 3" fix lapping plate, variable sample moving speed, adjustable pressure load and selectable time switch to achieve attention free polishing. Unipol 300 simulates human hand to grind and polish sample via randomly moving sample holder on top versus fixed 3" plate. It is very suitable for preparing < 1" dia specimen in low volume laboratory for material research, failure analysis and medical test. By combining our SYJ-150 low speed saw, you can own a processing lab on one desk to prepare versatile specimen at an affordable budget.
Transaction process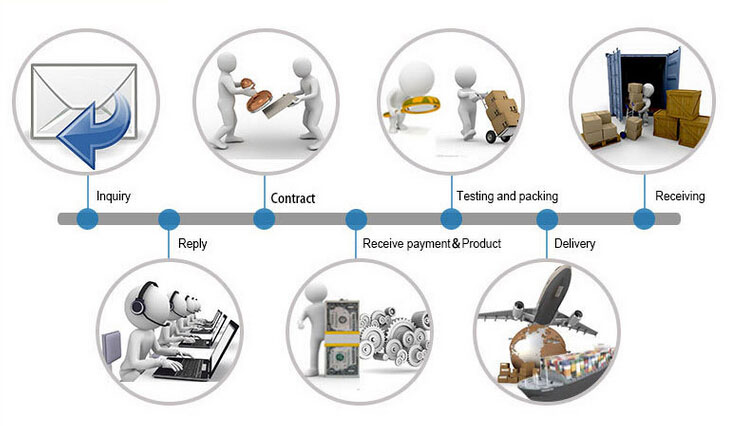 After-sales Service
1.We provide one year warranty for our equipment (Except the quick-wear part),Equipment damage or malfunction during the guarantee period due to equipment quality reasons, all be free maintenance.After the warranty expires, still offer lifetime and high quality service.
2.In case of failure in the process of equipment used, our company will make a deal as soon as possible, to ensure the normal operation of equipment.
3.Our company provide free equipment operation training and simple troubleshooting and maintenance training.
4.My company's technical staff can provide door-to-door service (product installation, debugging, maintenance, technical advice and instructions, etc.).
5.Our company provides transport services, packaging are carried out in accordance with the safety standard packing.Random complete technical data (user manual, maintenance manuals, relevant materials and accessories, random tools, etc.).
6.All the equipment has the CE certificate.
 Contact US