Structure

Full stainless steel SS304

Max. Cell Thickness

6mm (cathode+separator+anode)

Features

A 6mm height spacer inside the test cell to press down on the electrode and prevent the electrode from curling
Sealed by electrolyte corrosive-proof PTFE O-rings £¨click picture below left to order spare )
Electrolyte corrosive-proof PTFE Guide Sleeve capable of withstanding up to 250 ºC. (click pic below right to order spare )
Easy to separate after testing
Small enough to be put in and taken out from a glove box
Same functionality to "Swagelok Coin Cell" but with more size options for electrode and separator and also the proper dimensions for glove box compatibility

Max. Working Temperature

200 ºC

Optional

Please select the inser size in the option bar. 5, 10, 12, 15, 19, 20, and 24 mm diameter inserts are available.
Anti-crossive Au coating on the cell internal and inserts is an option. $396 surcharge will apply.
 Transaction process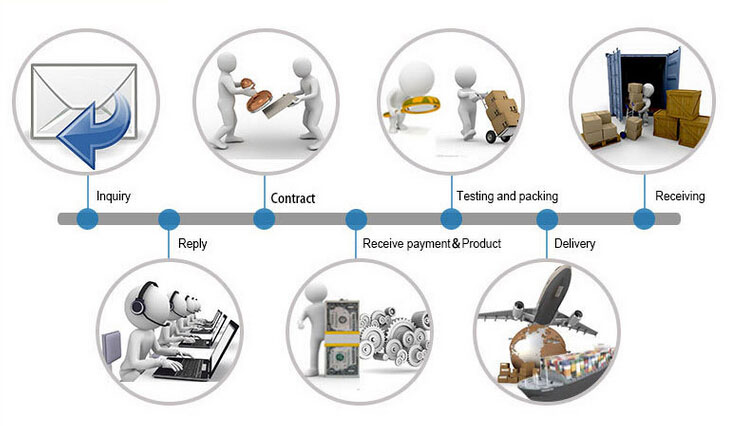 After-sales Service
1.We provide one year warranty for our equipment (Except the quick-wear part),Equipment damage or malfunction during the guarantee period due to equipment quality reasons, all be free maintenance.After the warranty expires, still offer lifetime and high quality service.
2.In case of failure in the process of equipment used, our company will make a deal as soon as possible, to ensure the normal operation of equipment.
3.Our company provide free equipment operation training and simple troubleshooting and maintenance training.
4.My company's technical staff can provide door-to-door service (product installation, debugging, maintenance, technical advice and instructions, etc.).
5.Our company provides transport services, packaging are carried out in accordance with the safety standard packing.Random complete technical data (user manual, maintenance manuals, relevant materials and accessories, random tools, etc.).
6.All the equipment has the CE certificate.
 Contact US