The components of high quality and less quantity optimize the product lift age, and thus make your investment and productivity at the highest efficiency. With forced cool air & high efficiency transistor, working with the auto RF match, the RF generator runs at high efficiency more than 70%, offering there for signal, ensuring the least RF power lost through auto matching & tuning. An intuitive & prompt menu can make you option from this function and that, and show the information on a screen of 128 x 64 pixel. It brings a lot of convenience-improve the operation efficiency and minimize the raining costs.

RF generator is used I into the solar and semiconductor equipments for PECVD, vacuum thin film coating, ETCH, CVD, PVD, plasma cleaning, magnetron sputtering processes.





规格参数 Specification:
功率范围 Signal frequency

10W-2000W(连续可调continuous adjustable )

工作频率 RF Operating Frequency

13.56MHZ+0.005%

工作模式 Operation model

连续输出continuous output

显示器 Display

LCD 128*64

射频输出阻抗接口RF output connector (50Ω)

N-type

功率稳定度 Power output range

≤2W

最大反射功率 Max. reflect power

130W

谐波分量Harmonic component

≤-50 (dBc)

失真Distortions

-60 (dBc)

电源保护设置 Power protection

DC过流保护,功放过温保护,反射功率保护
Over current protection, Over temperature protection, reflect power protection

控制模式 Control model

内控/PLC模拟量/RS232\485通讯
Internally piloting/PLC analog quantity/RS232/485 communication

供电电压/频率 Supply voltage/ Frequency

单相交流single phase(187V-253V) 50-60HZ

整机效率 Whole efficiency

≥70%

冷却方式 Cooling method

强制风冷Forced air

整机重量 Weight

13.5KG

整机尺寸Size

88 (H) x 483(W) x 500(D) (mm)
 Transaction process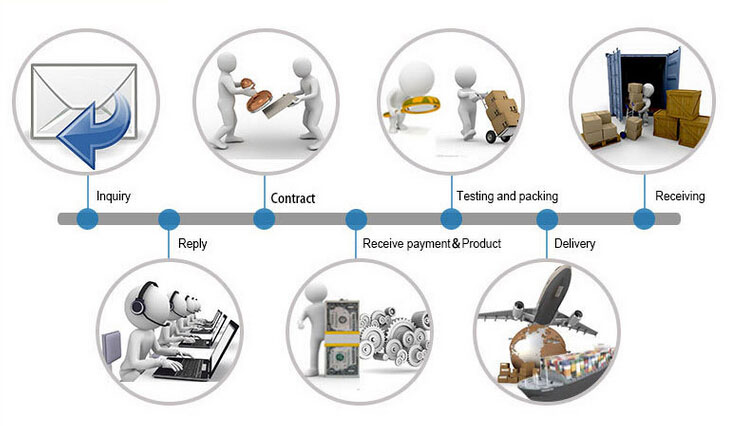 After-sales Service
1.We provide one year warranty for our equipment (Except the quick-wear part),Equipment damage or malfunction during the guarantee period due to equipment quality reasons, all be free maintenance.After the warranty expires, still offer lifetime and high quality service.
2.In case of failure in the process of equipment used, our company will make a deal as soon as possible, to ensure the normal operation of equipment.
3.Our company provide free equipment operation training and simple troubleshooting and maintenance training.
4.My company's technical staff can provide door-to-door service (product installation, debugging, maintenance, technical advice and instructions, etc.).
5.Our company provides transport services, packaging are carried out in accordance with the safety standard packing.Random complete technical data (user manual, maintenance manuals, relevant materials and accessories, random tools, etc.).
6.All the equipment has the CE certificate.
 Contact US