Ceramic Fiber heating furnace with resistance wire
Model:
Description:Kejia ceramic fiber furnace is composed of various grades of fire-resistant fibers at different temperatures, a small amount of inorganic and organic binders in different proportions blend. Temperature from 800 ℃ to 1250 ℃.Keijia hearth structure mainly unique splicing, can be anti-heat shrinkage, long service life, the chamber will not crack, fall off the roof will not collapse. Usually within 1250 ℃ furnace is used mainly to resistance wire heating element, consider the process by vacuum forming one made, it has excellent heat insulation properties and dual heating, temperature can be from 300-1250 ℃. Mainly used as laboratory equipment, muffle furnace lining. Light weight, fast heating, good insulation effect than the traditional heavy refractory furnace energy saving more than 30%, and the ceramic fiber material does not chemically react with the guinea pigs, laboratory equipment of choice for high temperature.
Transaction process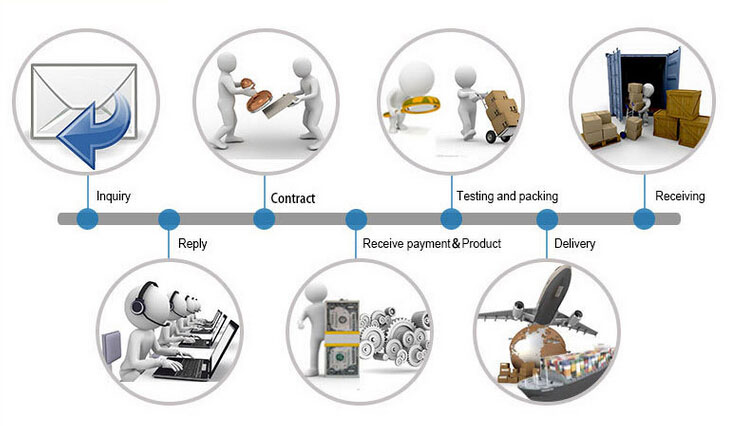 After-sales Service
1.We provide one year warranty for our equipment (Except the quick-wear part),Equipment damage or malfunction during the guarantee period due to equipment quality reasons, all be free maintenance.After the warranty expires, still offer lifetime and high quality service.
2.In case of failure in the process of equipment used, our company will make a deal as soon as possible, to ensure the normal operation of equipment.
3.Our company provide free equipment operation training and simple troubleshooting and maintenance training.
4.My company's technical staff can provide door-to-door service (product installation, debugging, maintenance, technical advice and instructions, etc.).
5.Our company provides transport services, packaging are carried out in accordance with the safety standard packing.Random complete technical data (user manual, maintenance manuals, relevant materials and accessories, random tools, etc.).
6.All the equipment has the CE certificate.
 Contact US