FEATURES & HIGHLIGHTS OF Gold melting machine
➤ Max.Heating temp.:1150℃ (2102°F);Furnace Capacity:6.6LB/3KG ;Power input :2100(w);Power supply:110V,60 Hz
➤ The machine smelt quickly,melting pot of first time 30 minutes, the second is generally around 15 minutes
➤ The top of the machine is made of quartz stone, which has the advantages of high temperature resistance, acid and alkali resistance, aging resistance and so on
➤ Highly modern PID module help you adjust the melting temperature accurately and monitors the actual temperature in the melting chamber at 2-second intervals so that it does not overheat or cool down. The temperature is kept constant around the melting point
➤ Melting Furnace with compact design and high-quality materialsis ideal for professional use. the smelting furnace can meet the requirements of the industry and the workshop, are suitable for the processing of precious metals such as gold, silver and copper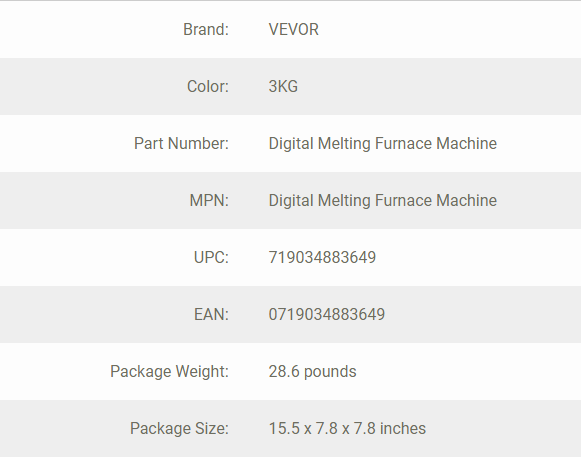 ➤The melting furnaces are expressly only suitable for the processing of precious metals such as gold, silver and copper. Any other use of these melting furnaces can lead to damage!
➤To make the machine more durable, it is recommended that the machine should not work for more than 3 hours, such as work for more than 3 hours, please stop about 1 hour and then continue to work.
➤Please pay attention to check the crucible at any time, and at any time to replace, to avoid the rupture of the crucible and damage the furnace situation.
➤Density Fusion Point(Silver):961.78℃ (Gold):1064 ℃ (Copper ):1084℃
Transaction process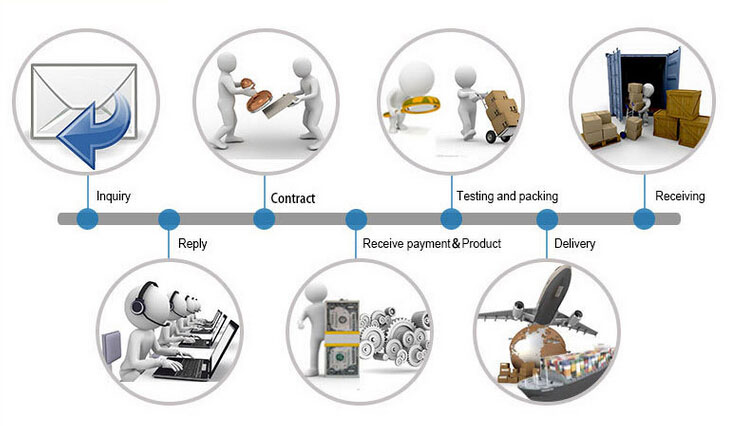 After-sales Service
1.We provide one year warranty for our equipment (Except the quick-wear part),Equipment damage or malfunction during the guarantee period due to equipment quality reasons, all be free maintenance.After the warranty expires, still offer lifetime and high quality service.
2.In case of failure in the process of equipment used, our company will make a deal as soon as possible, to ensure the normal operation of equipment.
3.Our company provide free equipment operation training and simple troubleshooting and maintenance training.
4.My company's technical staff can provide door-to-door service (product installation, debugging, maintenance, technical advice and instructions, etc.).
5.Our company provides transport services, packaging are carried out in accordance with the safety standard packing.Random complete technical data (user manual, maintenance manuals, relevant materials and accessories, random tools, etc.).
6.All the equipment has the CE certificate.
 Contact US