I.Summary of SYD-0131 Multifunction Digital Controlled Electric soil Compactor

The instrument is designed and made as per T0131 "Compaction Test Standard" in the Industry Standard JTJ052 Specification and Test Methods of Bitumen and Bituminous Mixture for Highway Engineering.SYD-0131 Multifunctional Digital Control Electric Compaction.
It is used for light compaction test or heavy compaction test in the highway construction.
The instrument is a new microprocessor controlled intelligent heavy electric compaction tester.
The instrument is delicate, beauty, operation convenience, running stability and reliability, automation, strong anti-interference ability, and convenient maintenance.
It is a advanced, practical, and desired instrument for highway construction test.

II Technical parameters
1. Hammer weight: 4.5 kg (Heavy compaction); 2.5 kg (Light compaction)
2. Drop height of hammer: 450 mm (Heavy compaction); 300 mm (Light compaction)
3. Diameter of hammer surface: 50 mm
4. Size of test cylinder: φ152mm×120, φ100mm×127
5. Compaction speed: 30 times /min;
6. Motor parameters: 1440 RPM; 250 W, 380 W
7. Compaction times set: 0~999 times

III. Instrument function
1. The default mode for counting is countdown;
2. It has function of inching movement, so you can determine the rotary direction of motor;
3. You can modify or preset compaction times;
4. It can be reset manually;
5. It has function of pause. It does not affect compaction times if it halts during a test.
 Transaction process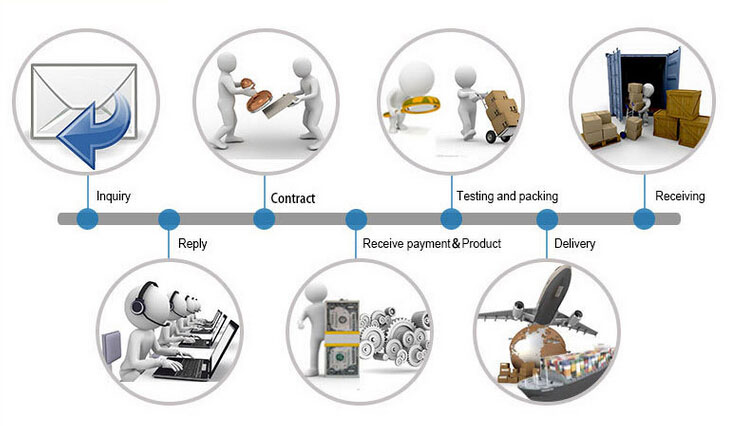 After-sales Service
1.We provide one year warranty for our equipment (Except the quick-wear part),Equipment damage or malfunction during the guarantee period due to equipment quality reasons, all be free maintenance.After the warranty expires, still offer lifetime and high quality service.
2.In case of failure in the process of equipment used, our company will make a deal as soon as possible, to ensure the normal operation of equipment.
3.Our company provide free equipment operation training and simple troubleshooting and maintenance training.
4.My company's technical staff can provide door-to-door service (product installation, debugging, maintenance, technical advice and instructions, etc.).
5.Our company provides transport services, packaging are carried out in accordance with the safety standard packing.Random complete technical data (user manual, maintenance manuals, relevant materials and accessories, random tools, etc.).
6.All the equipment has the CE certificate.
 Contact US