I. Summary of SYD-0752 Wet Wheel Abrasion Tester
1;SYD-0752 Wet Wheel Abrasion Loss Tester is designed and developed as per
T0752 "Emulsified Asphalt Slurry Seal Mixture Wet Wheel Abrasion Loss Test" in the
Industry Standard JTJ052 Specification and Test Methods of Bitumen and Bituminous
Mixture for Highway Engineering.
2:SYD-0752 Wet Wheel Abrasion Loss Tester is suitable to determine resistance to
abrasion loss of shaped emulsified asphalt slurry seal mixture. The instrument is applied
to decide the preferred asphalt content in the slurry seal mixture together with loading
wheel rolling tester.

Technical parameters:
1. Rotation speed of motor: 1400 RPM;
2. Power supply: 220 V, 50 Hz;
3. Total power consumption: not more than 0.38 kW;
4. Rotation speed of grinding head: 140 RPM;
5. Revolution speed of grinding head: 61 RPM;
6. Weight of grinding head: 2.27 kg (working weight);
7. Length of rubber tube of grinding head: 127 mm;
8. Timing performance: 5 minutes
9. Size: 620*500*780(L*W*H) (mm);
10. Total weight: 260 kg;
Transaction process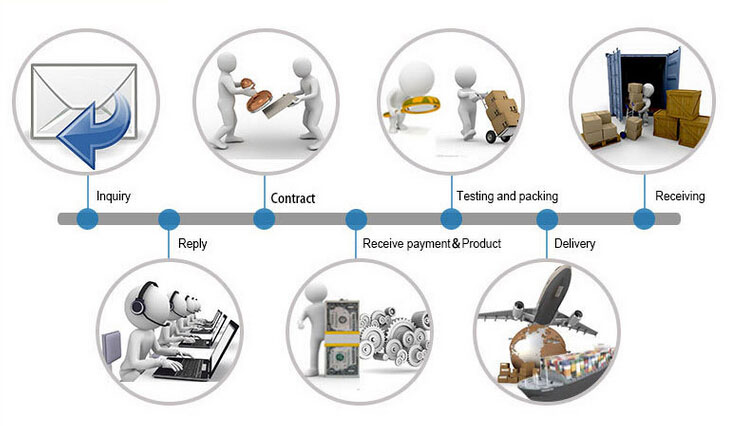 After-sales Service
1.We provide one year warranty for our equipment (Except the quick-wear part),Equipment damage or malfunction during the guarantee period due to equipment quality reasons, all be free maintenance.After the warranty expires, still offer lifetime and high quality service.
2.In case of failure in the process of equipment used, our company will make a deal as soon as possible, to ensure the normal operation of equipment.
3.Our company provide free equipment operation training and simple troubleshooting and maintenance training.
4.My company's technical staff can provide door-to-door service (product installation, debugging, maintenance, technical advice and instructions, etc.).
5.Our company provides transport services, packaging are carried out in accordance with the safety standard packing.Random complete technical data (user manual, maintenance manuals, relevant materials and accessories, random tools, etc.).
6.All the equipment has the CE certificate.
 Contact US