I.Summary of SYD-4508D Asphalt Ductility Tester
The instrument is designed and made as per standards GB/T4508, T0605 bitumen ductility test in the industrial standard JTJ052 and ASTM D113.
SYD-4508D Asphalt Ductility Tester/Ductility Testing Machine is suitable to determine the length of petroleum asphalt when it is dragged to broken at certain speed under stipulated condition and temperature. It is indicated by cm.

II.Main Technical Features
1.The humanized design concept, test all screw groove guide rail and other devices, sample installation is very convenient, maximum tensile length is 2.0 meters.
2.Novel transmission design, smooth tensile process synchronization, uniform speed, no shaking, ductility display accurate
3.Configuration of three sets of ductility test test, test made of copper materials, accord with the requirement of standard size.

III. Main technical specifications and parameters
1. Power supply: AC 220 V (-5%~+10%), 50 Hz;
2. Measurement range: 2.0 m (±10mm);
3. Heating type: by an electric heater;
4. Heating power: 3200 W;
5. Bath circulation: by a magnetic circulation pump;
6. Temperature controlling range: 5~50°C; digitally displayed;
7. Temperature controlling accuracy: ±0.1°C;
8. Dragging speed: two grades, 10 mm/min and 50 mm/min;
9. Measurement accuracy: ±1 mm;
10. Ductility display: Controlled by microprocessor; digitally displayed after data processing;
11. Refrigeration type: by a compressor; input power is 1200 W;
12. Ambient temperature: -10~+35°C;
13. Relative humidity: ≤85%.
14. Total power consumption: not more than 4500 W.

 Transaction process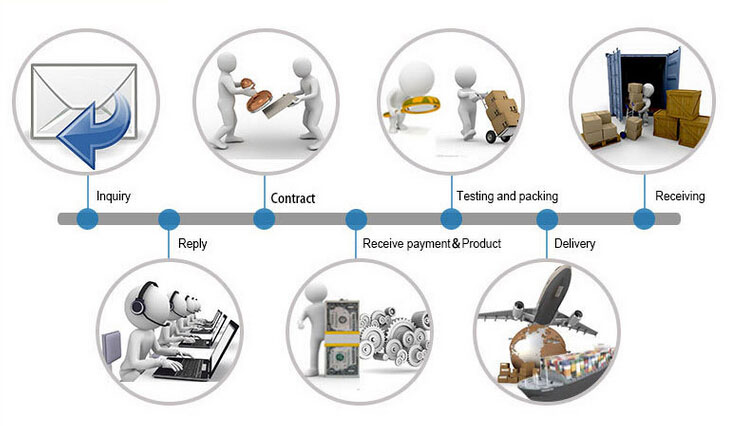 After-sales Service
1.We provide one year warranty for our equipment (Except the quick-wear part),Equipment damage or malfunction during the guarantee period due to equipment quality reasons, all be free maintenance.After the warranty expires, still offer lifetime and high quality service.
2.In case of failure in the process of equipment used, our company will make a deal as soon as possible, to ensure the normal operation of equipment.
3.Our company provide free equipment operation training and simple troubleshooting and maintenance training.
4.My company's technical staff can provide door-to-door service (product installation, debugging, maintenance, technical advice and instructions, etc.).
5.Our company provides transport services, packaging are carried out in accordance with the safety standard packing.Random complete technical data (user manual, maintenance manuals, relevant materials and accessories, random tools, etc.).
6.All the equipment has the CE certificate.
 Contact US