I. Summary
 SYD0633 Liquid Petroleum Asphalt Flash Point Tester is designed and developed as per T0633-1993 "Liquid Petroleum Asphalt Flash Point Test (Tag Open Cup Method)" in the Industry Standard JTG E20-2011 Specification and Test Methods of Bitumen and Bituminous Mixture for Highway Engineering. SYD-0633 Liquid Petroleum Asphalt Flash Point Tester is used to determine flash point of liquid petroleum bituminous materials, the flash point of which are lower than 93 °C.
II.The main technical characteristics
1. The use of special liquid heating system to sample heating, according with the requirement of T 0633-1993 standard, ensure safety test. Continuous adjustable heating power, to meet the requirements of the test.
2.The instrument is designed for desktop structure, stainless steel countertops and stainless steel heating furnace shell, the beauty is generous.
3.The Instrument is Fully furnished, the user can simply conduct a test with gas or other civil .

III. Main technical specifications and parameters
1.Power supply :
AC 220V±10%,50Hz
2.Sample cup ;
metal crucible (replace glass tag open cup);
Depth 47 mm;
the diameter of upper opening64 mm;
the diameter of lower opening 38 mm;
there is a mark line, which is 3.2 mm from the rim of upper opening, in the inner wall.

3.Thermal fluid bath cup
0.3 the high quality carbon structural steel;
The inner diameter of upper opening isФ100㎜±5㎜;
High(50±5)㎜;
The inner diameter of bottom is Φ56㎜±2㎜;
4.Igniter
It is composed of gas inlet pipe, gas flow adjustment valve and flame comparison ball. The diameter of spout is Φ0.7mm~0.8mm. The flame can be adjusted to 4 mm as per the relative standards.
5.The sample heating
The heating system for sample liquid is composed of the heating furnace,the thermal fluid bath cup and the sample cup.You can control temperature rising rate through the heating adjustment device.
6.Thermometer:
0°C~+100°C; the scale division is 1 °C; it is in accord with T0633
7.Gauge:
Gauge: thickness 3.2 mm; there are two shape-point projections at the lower section. There is a hole of Φ4.0mm and a hole of Φ0.8 at 3.2 mm from the bottom.
8.Ambient temperature:
≤35°C.
9.Relative humidity:
≤85%.
Transaction process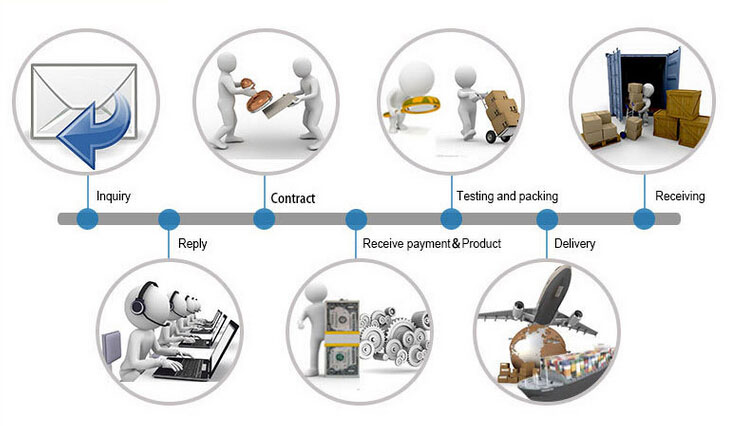 After-sales Service
1.We provide one year warranty for our equipment (Except the quick-wear part),Equipment damage or malfunction during the guarantee period due to equipment quality reasons, all be free maintenance.After the warranty expires, still offer lifetime and high quality service.
2.In case of failure in the process of equipment used, our company will make a deal as soon as possible, to ensure the normal operation of equipment.
3.Our company provide free equipment operation training and simple troubleshooting and maintenance training.
4.My company's technical staff can provide door-to-door service (product installation, debugging, maintenance, technical advice and instructions, etc.).
5.Our company provides transport services, packaging are carried out in accordance with the safety standard packing.Random complete technical data (user manual, maintenance manuals, relevant materials and accessories, random tools, etc.).
6.All the equipment has the CE certificate.
 Contact US