I.Summary of NB-1 Slurry Gravimeter
1;The instrument is designed and made as per the Industry Standard of Petrochemical of People's Republic of China SY/T 5381"Technical Specification for Drilling Fluid Gravimeter".
2;It is suitable to determine the gravity of slurry in the drilling field or in the laboratory.
3;The unit is g/cm3.
4;The instrument is widely used for slurry gravity determination in the geology exploration drilling field or engineering pile construction area.
5; It can also be used for fluid gravity determination in the other fields.
II. Main technical specifications and parameters
Measurement range:( 0.96~3.00 )g/cm3
Test accuracy: 0.01 g/cm3
Cubage of slurry cylinder: 140 cm3
Size: 500 mm*100 mm*100 mm(L*W*H)
III.conditions of usage
Environment temperature:(5~40)℃;
Relative humidity:10%~75%;
Barometric pressure:(86~108)KPa;
Ambient air:Environment air does not contain the medium that having corrosive effect with chromium ,nickel coating ,nonferrous metals and other alloy.
Instruments placed: It shall be placed on a stable close to level table board.
Transaction process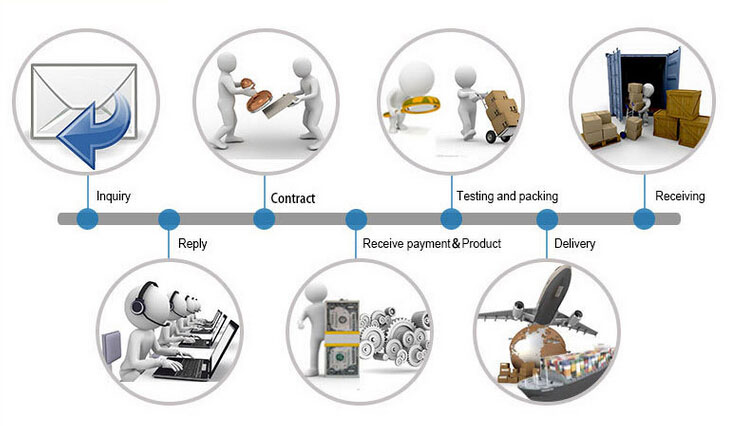 After-sales Service
1.We provide one year warranty for our equipment (Except the quick-wear part),Equipment damage or malfunction during the guarantee period due to equipment quality reasons, all be free maintenance.After the warranty expires, still offer lifetime and high quality service.
2.In case of failure in the process of equipment used, our company will make a deal as soon as possible, to ensure the normal operation of equipment.
3.Our company provide free equipment operation training and simple troubleshooting and maintenance training.
4.My company's technical staff can provide door-to-door service (product installation, debugging, maintenance, technical advice and instructions, etc.).
5.Our company provides transport services, packaging are carried out in accordance with the safety standard packing.Random complete technical data (user manual, maintenance manuals, relevant materials and accessories, random tools, etc.).
6.All the equipment has the CE certificate.
 Contact US