Product Introduction:
The PT-TX1100-S60CK1W biomass pyrolysis furnace is mainly used for laboratory biomass pyrolysis experiments. The entire equipment includes a pyrolysis furnace, tar gas condensation collection tank, and synthesis gas collection tank. There is a gas outlet in the gas collection tank for easy connection to the gas analyzer for gas composition analysis experiments of synthetic gas. It belongs to a type of rotary tube furnace.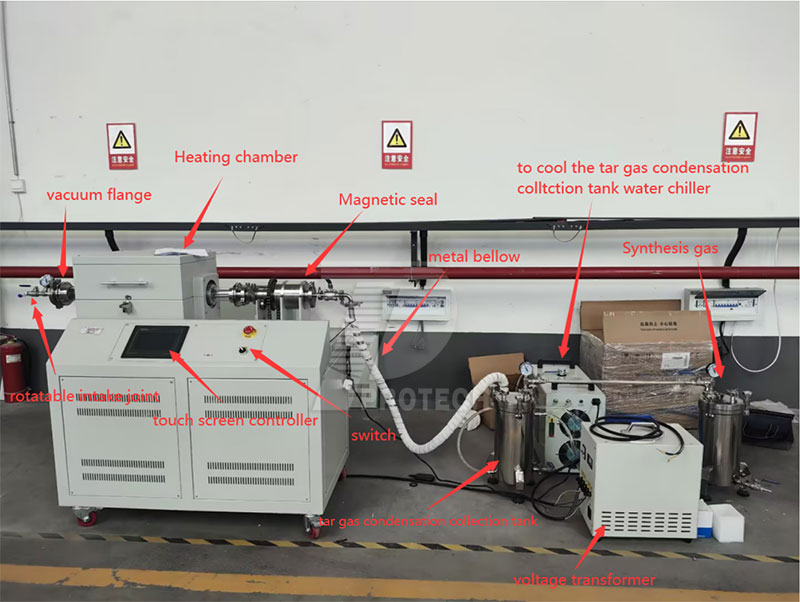 Illustration of PT-TX100-S60CK1W Biomass Pyrolysis Furnace

Technical parameters:
Biomass cracking furnace

Model

PT-TX1100-S60CK1W

Control system

LCD touch screen

Working temperature

≤1100℃

Heating rate

0-20 ℃/min, recommended ≤ 10 ℃/min

Heating area size

large belly quartz tube
Middle outer diameter 100mm; Outer diameter of both ends 60mm

Furnace tube material

High purity quartz tube

Heating element

containing molybdenum resistance wire

Furnace tube speed

0-10 RPM

Furnace tube inclination angle

0~30°

Thermocouple

K-type

Temperature control

intelligent PID program automatic temperature control

Temperature control

intelligent PID program for automatic temperature control Heating curve -16 temperature curves can be set, each temperature curve can be automatically set, and 30 steps of programming can be achieved.

Furnace material

alumina fiber

Rotable intake connector

convenient for gas admission

Connect the metal corrugated pipe of the pyrolysis furnace to the condensate tank:

wrap it with a heating tape to prevent the synthesis gas from cooling before entering the condensate tank.

Tar gas collection

Tar gas condensation collection tank; Equipped with a chiller unit for cooling gas

Syngas collection tank

Collect syngas for sampling and analysis

Maximum power

4KW

Warranty

One year warranty period (consumables such as quartz tubes are not covered by the warranty)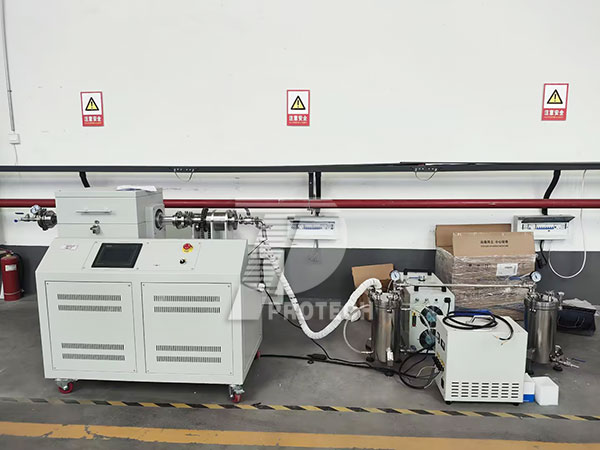 Illustration of PT-TX100-S60CK1W Biomass Pyrolysis Furnace
Transaction process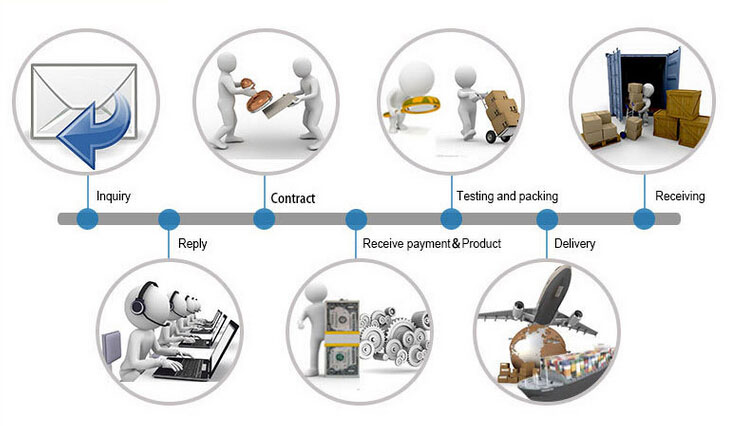 After-sales Service
1.We provide one year warranty for our equipment (Except the quick-wear part),Equipment damage or malfunction during the guarantee period due to equipment quality reasons, all be free maintenance.After the warranty expires, still offer lifetime and high quality service.
2.In case of failure in the process of equipment used, our company will make a deal as soon as possible, to ensure the normal operation of equipment.
3.Our company provide free equipment operation training and simple troubleshooting and maintenance training.
4.My company's technical staff can provide door-to-door service (product installation, debugging, maintenance, technical advice and instructions, etc.).
5.Our company provides transport services, packaging are carried out in accordance with the safety standard packing.Random complete technical data (user manual, maintenance manuals, relevant materials and accessories, random tools, etc.).
6.All the equipment has the CE certificate.
 Contact US