Inert Atmosphere Glove Box
Model: VGB-6
Description:VGB-6 is a stainless steel glove box with the hinged type of front door designed for much easy loading and unloading device into the glove-box. The purification cylinder is made of BASF R3-11 Copper Catalyst and Lindy Molecular Sieve in order to achieve a low water and oxygen concentration of lower than 1 ppm, such that experiments can be conducted in a ultra-clean and highly purified gas environment. It is integrated with vapor pressure control system, purity control system, automatic gas purity regeneration control system, and system data log recording.Can into the gas, such as nitrogen,inert gas etc. EQ-VGB-6 is widely used in preparing nanomaterials, Li-ion battery materials, catalysts, and metallorganics. 
Transaction process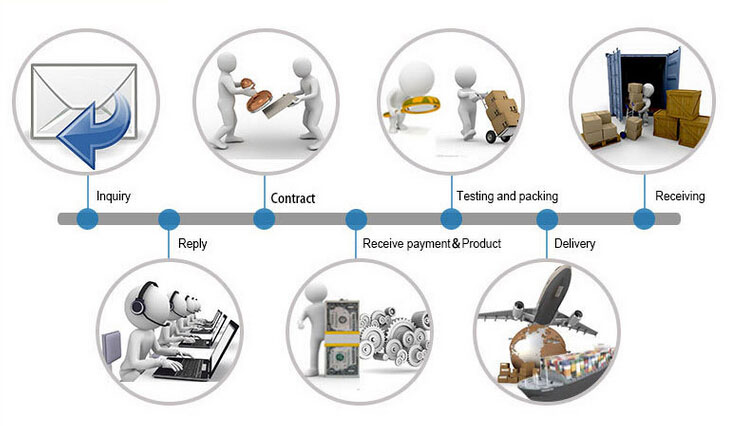 After-sales Service
1.We provide one year warranty for our equipment (Except the quick-wear part),Equipment damage or malfunction during the guarantee period due to equipment quality reasons, all be free maintenance.After the warranty expires, still offer lifetime and high quality service.
2.In case of failure in the process of equipment used, our company will make a deal as soon as possible, to ensure the normal operation of equipment.
3.Our company provide free equipment operation training and simple troubleshooting and maintenance training.
4.My company's technical staff can provide door-to-door service (product installation, debugging, maintenance, technical advice and instructions, etc.).
5.Our company provides transport services, packaging are carried out in accordance with the safety standard packing.Random complete technical data (user manual, maintenance manuals, relevant materials and accessories, random tools, etc.).
6.All the equipment has the CE certificate.
 Contact US