1.Features of Double heat zone tube furnace :
(1). Operation Temperature: 1500¡æ/1300¡æ,(1600¡æ/1400¡æ for short time).
(2). Maximum energy efficiency is achieved by surrounding the chamber with thermal-efficient alumina fiber ceramic insulation.
(3). Heavy duty double layer structure with cooling fan. Lower temperature in outside case.
(4). PID automatic control via current limiting phase angle fired the resistor, e.g. SCR(Silicon Controlled Rectifier).
(5). Power control with 30 segments programmable.



We have a wide range of different optional function furnace to meet different heating requirement, also we accept customer design furnace R&D working, please email us your specific requirement, we will recommend most reasonable choice for you, thanks!



2.Technical parameters of Double heat zone tube furnace :
Model

PT-1600T2W

Furnace structure

Double layer steel case with two cooling fan.
High purity fibrous alumina insulation for energy saving.

Max. Power

9kw

Voltage

AC 220-240 Single Phase, 50/60 Hz

Heating Zone Length

Two zones heated separately
Zone 1: working temperature 800 - 1400ºC (heated by SiC ),
length: 12" (300 mm)
Zone 2: working temperature 800 - 1700ºC (Heated by MoSi2)
heating 12" (300 mm)
Cnstant temperature zone length: 8" (200mm) within +/-1ºC

Tube Size

60x1000mm

Heating Elements

SiC rods +MoSi2 Rods

Temperature control

PID automatic control via SCR (Silicon Controlled Rectifier) power control
30 programmable segments for precise control of heating rate, cooling
rate and dwell time.
Builtin over temperature alarm and protection allows for operation
without attendant.

Max. Heating rate

10ºC/min

Warranty

One year limited warranty
Double heat zone tube furnace can be customized according to customers'requirements.
Transaction process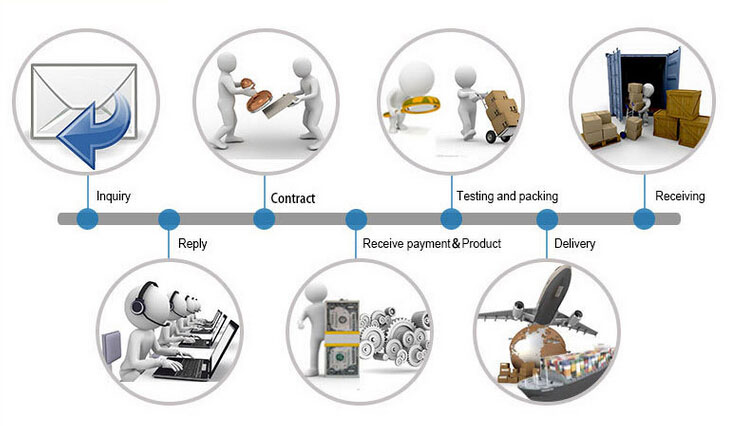 After-sales Service
1.We provide one year warranty for our equipment (Except the quick-wear part),Equipment damage or malfunction during the guarantee period due to equipment quality reasons, all be free maintenance.After the warranty expires, still offer lifetime and high quality service.
2.In case of failure in the process of equipment used, our company will make a deal as soon as possible, to ensure the normal operation of equipment.
3.Our company provide free equipment operation training and simple troubleshooting and maintenance training.
4.My company's technical staff can provide door-to-door service (product installation, debugging, maintenance, technical advice and instructions, etc.).
5.Our company provides transport services, packaging are carried out in accordance with the safety standard packing.Random complete technical data (user manual, maintenance manuals, relevant materials and accessories, random tools, etc.).
6.All the equipment has the CE certificate.
Contact US